SOUL PAINTING RETREAT by the sea... with Alena Hennessy & Dvora Troshane
On the beautiful east end of Long Island, New York there is a beautiful earthy refuge called the North Fork - many call it the Un-Hamptons. It's gorgeous. Filled with wildlife, ocean, sound and sea, vineyards and lavender fields, the North Fork provides a very laid back and beautiful retreat from the hustle and bustle of life while being only a Jitney ride away from NYC. We will gather at a stunning waterfront estate with lush greenery, a heated saltwater pool and hot tub, wrap around porches and decks for viewing the dreamy sunsets on the water. The main level of the house was designed as a workshop space so we will create there and come together for some sacred art-making and heart exploration.
Restore & Nourish the He(art). A time to relax and awaken.
October 25th - October 29th 2017 North Fork NY graciously located on the water about 1 1/2 hours from NYC
We will unwind, breathe deep and paint our soul's longing. This retreat will be focusing on healing for the body, mind and spirit: integration for every fiber of our being and thus expressed out through our fingertips in exquisite and free art-making.
The program will include several intuitive and mixed media classes led by Alena, along with some mini lessons with Dvora.
During our time together we will paint, play and be inspired. Our nourishing and safe space will allow for deep connection with eachother and with ourselves. Get ready to dig deep and reconnect with yourself and your creativity.
In this retreat, we will explore natural world motifs, colors, lines, and liberated expressions through paint and mixed media. There is much power and healing that comes from painting in this way, which can serve as a potent and loving symbol and reminder for your life that emanates truth and purity. All materials will be included for a small fee, except surfaces to paint on (you will bring those based on Alena's suggestions). We will be working in a beautiful and spacious studio space on the main level of the house and each of you will have your own 6 foot table for art making and your supplies. At the end of the experience, you will walk away with a few or more treasured paintings that not only have personal meaning, but are full of technique-based learning along with tapping into your intuition and soul-guides. This workshop is amazing for building depth to your portfolio, while increasing your knowledge on how to make gorgeous work. Alena will be sharing a lot of her tips and secrets with you, all the while going deep into our sweet soul work and enjoying the very chill vibe of the North Fork. We will also have a little time for a trip to other galleries, some shopping, and other delightful activities…. it's going to be a rich and fulfilling experience for sure.
Your tuition includes:
ALL MEALS!! Delicious and healthy meals prepared by Dava Melton - flying in all the way from Asheville to NY to nourish us!! Breakfast, lunch, snack, dinner and of course dessert will be served throughout the course of the retreat. Her food is so delish, I can't wait!
Snacks, water, coffee & tea provided daily
All teaching with Alena Hennessy
Mini Lessons with Dvora Troshane
Daily Circles
Hot tub afternoons or evenings
An option to add massage onsite
Collaborative Painting Experiences
A trip to the Lavender Fields or a local vineyard
Silent walking and meditation by the water or on the sand
Reiki and Sharing Circle
A special SOULSHINE Retreat & North Sea House welcome bag filled with goodies from Dvora, Deb & Alena too!
Enjoy the beauty of the North Fork of Long Island with it's lovely beautiful beaches, many vineyards and lovely seaside towns.
If you choose to stay on site, you will be staying at North Sea House... a beautiful newly built estate with a pool, hot tub and beach for all retreat takers to enjoy. Ahhhh.... I wish I was there now... soaking my toes :)
Please note: There are just 20 total participant spots available for this retreat. We have enough room for 15 participants to stay on-site at an additional cost. The remaining 5 will stay at a cozy cottage right around the corner. On-site and cozy cottage lodging will fill up fast so please reserve soon.
Getting to the Retreat:
The closest airport is Islip (although flights are not as frequent there). Most of you will probably fly into JFK or Laguardia. You can rent a car and/or share rides/carpool. If you do not want to rent a car, the Hampton Jitney is a wonderful way to get from either of the above mentioned airports to the town where the retreat is being held. Let us know what your arrival time is and we will pick you up from the Jitney stop and bring you to the Retreat House only 5 minutes away. It's super convenient.
Meals: Please let us know of any food allergies and dietary needs. Let us know of any concerns and we will do the best to accommodate you wherever possible.
Soul Painting with Alena & Dvora tuition is $1295 ***early bird special: pay in full by May 5th $1195
Payment plan available: email soulshineartstudio@gmail.com click here to leave deposit only.
Onsite lodging is separate. See below for details.
Lodging on-site at North Sea House or at the Cozy Cottage is separate
For LODGing inf0 + t0 reserve a room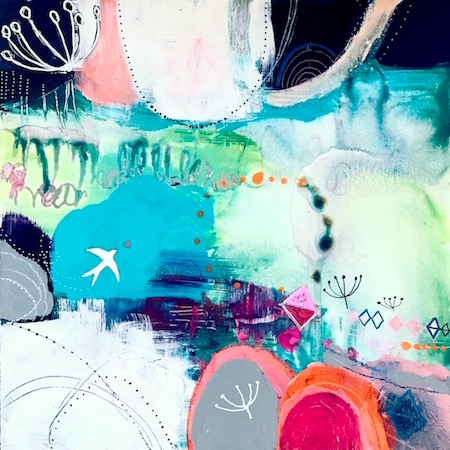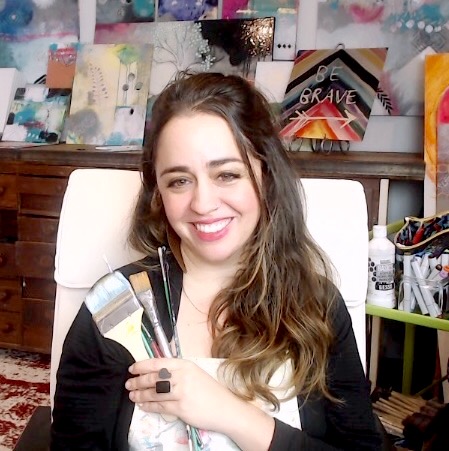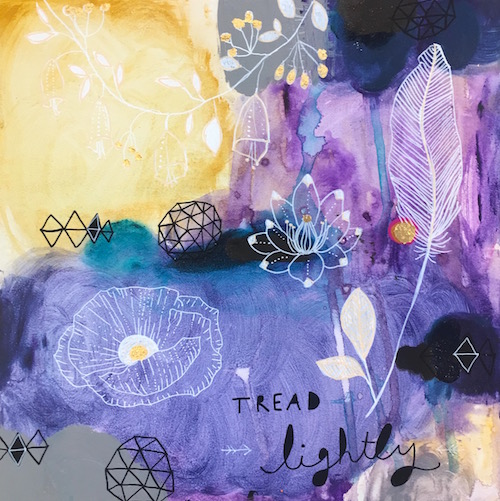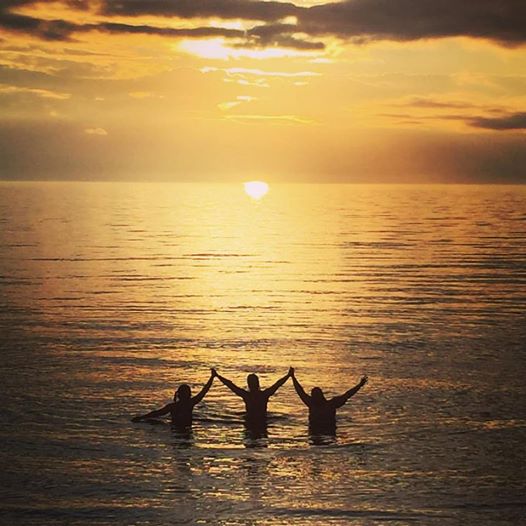 Cancellation Policy:
Due to much planning and payments in advance, cancellations are subject to full payment unless you are able to find someone to fill your space.